If you've put your digital marketing on hold, or you've been thinking about it, then you're certainly not alone. This global crisis has caught many people off guard, and it has everyone anxious, scared, and confused. What comes next? How are we supposed to stay afloat at a time like this when many of us are unable to function? Should we batten down the hatches and see if we can just ride out the storm?
Like it or not, now is the time to take action. We are all hopeful that the world will return to some semblance of normality soon enough, and it will. However, hope without action is merely wishful thinking.
You can't just sit there and do nothing with your business and hope that you can just pick up where you left off when the dust settles. The digital world is still moving forward and now more than ever, billions of people across the world are glued to their phones on lockdown with very little else to do.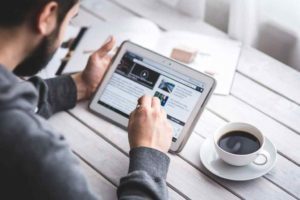 So, what can you do to leverage that in desperate times like these? You keep on moving forward. Maintain your SEO campaign and broaden your brand awareness online. The businesses that remain present and active at a time like this, will be the ones that thrive when the world returns to normal and the economy re-emerges.
Understandably, spending money on SEO and other digital marketing avenues will feel a lot like throwing money away (especially if you're in an industry which has more or less shut down entirely). However, stopping now will be an even bigger waste as—whilst many people will be bowing out—your key competitors will likely keep pushing forward.
Diversify your marketing approach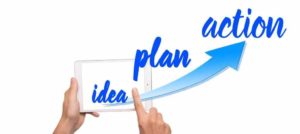 Whilst you should almost certainly keep some SEO ticking away in the background to keep up the momentum and continue climbing the ranks, you should look to other marketing avenues as well. Here are a few examples of what you could be doing to stay relevant throughout the crisis:
Go all in with your social media marketing – Everyone is on Facebook at the moment sharing news about the Corona epidemic. Why don't you seize this opportunity to put your brand in front of them and spread some good news instead? Your target audience is desperate for distraction, so think up a fun and interactive way of keeping your brand present throughout.
Paid advertising – Through Google or Facebook, you can set up a paid advertising campaign to put your brand in front of a specific demographic. Even if you can't be selling anything right this minute, you could be lining up future customers for when the dust settles. Anticipate what your customer base will be looking forward to most and make sure that yours in the business they turn to when the time comes.
Email marketing – Utilise your database at a time with this and check in on them. Send out some positive newsletters to keep your brand at the forefront of their mind and remind them that you care about them.
These are just a few ideas to get the creative juices flowing. Why don't you reach out to your digital marketing agency and see what they come up with?
Conclusion
If you're worried about money, understand that you're not alone. Almost everyone is feeling the pressure of this global crisis, so don't be afraid to ask to scale your marketing down. All we are suggesting is that you don't pack it in all together. It doesn't have to be all or nothing!
If you are able to do so, you should keep pushing forward whilst looking to the future. The economy will recover, and people do have money to spend. After so long in isolation and quarantine, people are going to be desperate to get out there and have some fun! The question is, who are they going to turn to when the time comes?
If you're interested in continuing, ramping up, or simply exploring digital marketing & SEO at this time, please do not hesitate to contact us. We will gladly sit down with you for a free consultation and see if we can come up with a strategy to not only allow your business to survive this crisis, but to thrive when it's all over.
In any case, stay safe and be well.