Having an SEO strategy is necessary for today's business landscape. It provides the best means of boosting brand visibility, expanding markets, and growing sales. Many businesses that are new to SEO will naturally seek help on how to develop an effective plan from older businesses and marketers. However, with time you will learn that not all the advice you are given should be followed. Here are some of the worst advice you will hear on the subject and should choose an alternative solution.
Focus On Ranking Your Brand/Business Name
This is particularly problematic where you have a unique brand or business name. Using these names as keywords that you want to rank highly on will not help if people do not already know your name. They are unlikely to directly search for your name. The goal of SEO is to see your brand or business site rank highly for search terms that are popularly used by consumers that would be likely to buy your product or service.
So instead of branded keywords, you need to first research keywords that your target customers are most likely to use in online searches. If the top words are highly competitive, look for alternatives or related words that are less popular but still relevant to the products or services you offer. Then build high-quality content that provides valuable information they would be interested in delving deeper into.
We Can Deliver Top Page Ranking
This is a marketing tactic to be wary of when choosing what marketing or SEO business to partner with. There is no way a marketer can promise you they will deliver a top page ranking. This outcome is very much out of their hands. The decision is fully in the hands of search engines who like to keep the inner workings of their algorithms to themselves.
No matter how tempting the sales pitch, know that there is just no way to guarantee top page ranking. At best, they can promise to improve your ranking, but even then know that it will be very tough and take very long if you are targeting the more popular search terms.
Keep That Content Coming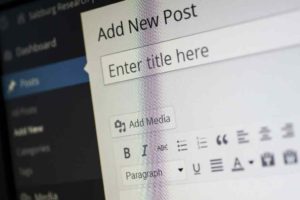 Some marketers advise clients to keep posting new content. However, this directive is incomplete and can be misleading. You cannot just keep posting new content without direction. It needs to be content that your target audience finds relevant and interesting. Even if it is related to what your brand is about, if it does not offer them value, you will likely begin to suffer a high bounce rate.
It is important to keep track of trends in your industry to help develop creative and interesting content that will spark the interest of your readers. You would rather slow down the flow of content to ensure it is better refined than flood your sites and social media with irrelevant postings.
Focus On Just the Content
Being only content-focused is not ideal. While creating original, relevant and value-adding content is important, you still need to balance this out with the more technical aspects of the presentation. Many sites with great content fail to gain the ranking they deserve because they ignored technical issues and errors piled up. From meta descriptions to mobile-friendly optimisation, there are many technical aspects you need to pay attention to and make a priority to fix.
Search engines do penalise sites that have many technical errors as this can compromise user experience. Make a point of auditing your pages to identify these problems and get them fixed. Also, pay attention to emerging technologies like Schema Markups that can help search engines to better understand what your content has to offer. The easier you make it for algorithms to evaluate the content, the faster it will impact ranking.
The More Links the Merrier
There was a time when having many links helped with ranking, but much has changed over the years due to black hat tactics that led to unnatural and low-quality links. Search engines now evaluate links and in some cases will penalize sites that try to unethically boost their backlinks.
Search engines are now more interested in the quality of backlinks versus the quantity. You will get better results from having fewer backlinks from reputable sites than many from some link scheme or farm. Work on your outreach efforts to build relationships with platforms that relate to what your brand offers and ask them to link to your content. Ensure that your content is worth linking to as well.